Video trends · 9 min read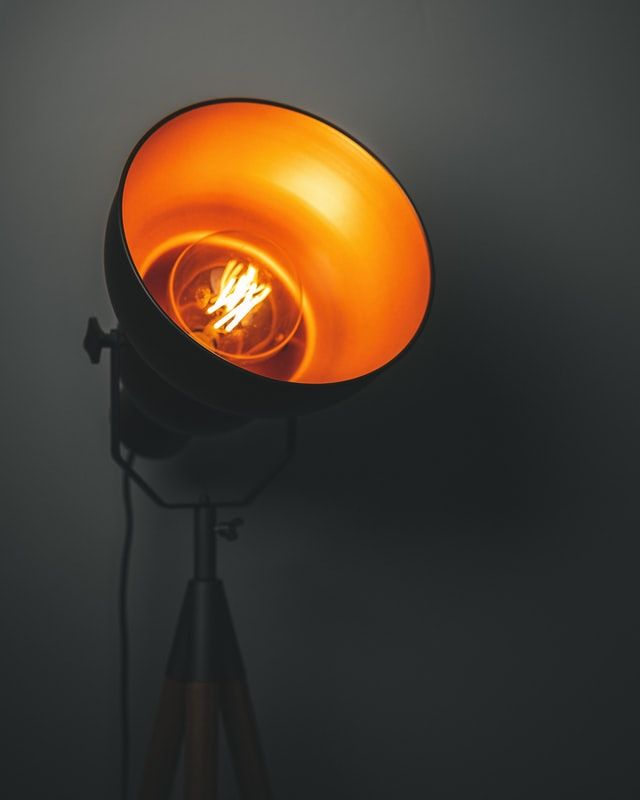 How to do professional lighting for your live stream without breaking the bank
Lighting your live stream properly will make it look professional. It can increase viewership and cut down on technical issues. Check out these tips and tricks for lighting on a budget.
Erikka Innes
April 28, 2021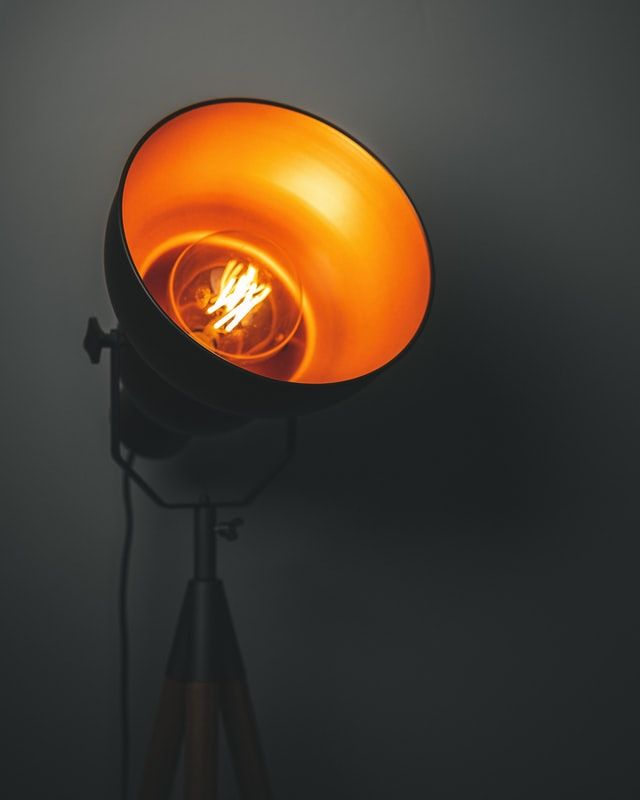 For live streaming, quality in general is incredibly important. In fact when polled by Vimeo's Livestream and New York Magazine, 67% of poll participants said quality is the most important factor when watching a livestream. Good lighting is a big part of creating a quality experience for your viewers. And often, it's required in order to provide a smooth live stream.
If you plan to use built-in equipment like the web camera that comes with a Mac (iSight) you can't choose the fps. Your computer will choose it for you, and will be based on your lighting. If your lighting is bad, the camera will lower your fps (frames-per-second) in order to try to make the shots brighter. This lowering of fps might tax your CPU less, but it can result in a live stream that isn't smooth. In some cases it can mess with your configuration and prevent the live stream from happening because the fps doesn't match what you've specified.
If you plan to use a camera, you may be able to set the fps, resulting in a smooth live stream, but your problem will then be poorly lit footage, which people don't like watching. You could be losing viewers without even knowing it in this case.
So today, we'll go over how to light your live stream so the footage looks high quality and professional. These tips have many practical applications - you can use them to create a great experience for live streams and also video chats such as work meetings.
Before You Start
Before you start working on your lighting, take a look at other people's live streams. Is there someone doing the same thing you want to do? See what they did for their live stream and try to find out what lighting they used. Whenever possible, try to pick live streamers that have a similar budget to you. It will be harder to affordably copy a live streamer that's using an elaborate set or expensive lighting equipment. Try looking for people who stream their content with good lighting, but are in simple situations, for example you can tell they're streaming from their apartment.
Lighting Goals
Start with getting the basics right:
Even lighting for you and (if you're using one) your green screen. You can tell the lighting is even if both sides of your face look the same tone without any shadows to either side.
Everything is its natural color as much as possible (sometimes you can't do this for colors that are hard to read, so use your best judgment).
If you're using a green screen, try to smooth it out and ensure the screen is evenly lit so there are no shadows anywhere.
Check when you move that the camera doesn't make anything blurry.
If you are holding still, make sure that you and anything onscreen with you appears without anything that's grainy, fuzzy, blurry, or outlined harshly.
You can double check how you look by turning on a background for your green screen and making sure there's no harsh outlines or anything weird looking.
Lighting Arrangements to Avoid
This section quickly covers some lighting no-nos so you don't waste time experimenting with these. Don't:
Backlight yourself. Any lights you put directly behind you will make it a lot harder to see your face.
Don't put lights all to one side. This will cause bright lighting on one side and shadows on the other. Even if they're out in front
Don't overlight your image. Too much light will blast out all the detail in your shot.
Try not to sit in front of or next to a window. If you're in front of the window and it's the day, it's backlighting courtesy of Mother Nature! If it's at night, the window can be reflective, illuminating anything you have in the room. This could be your lighting set up, or it could be the space you forgot to vacuum...you get the idea. If the window is off to one side or the other, then you're again getting one side lighting. It's easier to be in a space where this isn't an issue, or you've covered the window.
Mismatching light colors. If you're using LEDs, use the Kelvin scale to choose matching color temperature. Warm and red tones are at 1000k and very blue tones are at 10000k. For a warm yellow tone, its somewhere between 3000k and 5000k. You don't have to always match the colors, but experiment to make sure your lighting combination looks good together. It's easy to end up with different kinds of lights and then not understand why you're not getting the tone or look you want.
Equipment
There are many online articles about what equipment you can purchase that's the highest quality, or the cheapest while still being good quality, but nothing beats testing things out yourself. Before you buy any lighting equipment, turn on the camera you will be filming with, and try these things:
See how you will look with regular ceiling lights you have in the room. Make a note of anything you want to light differently. Find out what type of light the regular lights are. Are they soft white, which offers a warm, yellow tone, or are they bright white, which will offer white and blue tones?
If you have lamps around the house grab them and try arranging them around yourself. Do you like how everything looks on camera with these? If so, then you're done. If not, figure out what you do and don't like. This will help you when trying to find the right lighting equipment.
Some of the easiest equipment to start with includes:
A ring light. These popular lights are shaped like rings and come with a tripod. They run between $25-50 depending on the kit you choose. They're great when you're starting out because they will evenly light your face for live streaming, without much hassle. Just place the light in front of yourself, and you're ready to roll camera!
A pair of soft box lights. There are some really expensive ones, but there are also some very affordable ones. You can buy a pair of tabletop softbox lights for around $30 and these will work wonders for live streaming you or showcasing a product you want to do a close up on.
Lamps from around the house. You might not like their effect on their own, but combined with a ring light, or soft boxes, you may be able to get decent even lighting.
Studio kit. If you have around $80-180 you can get a kit with a few different lighting options. Some include green screen backdrops if you don't have one but want to add one to your live stream.
Lighting Styles - Flat Lighting vs. Three Point Lighting
There are a couple of ways to light your live stream - three point lighting and flat lighting. If you're using a green screen, flat lighting will likely be best because you'll want the green screen to be evenly lit and you (or your subject matter) to be evenly lit. If you're not using a green screen, then you might consider three point lighting.
Flat Lighting
With flat lighting, you want to eliminate shadows. This is fairly straight forward. Place the camera directly in front of your subject, and then get two lights of equal strength (called key lights) and place one to either side of the camera at about 45 degree angles. This should evenly light everything. But, make sure everything's evenly lit by arranging the lights and camera, then testing it out. You can adjust everything before starting your live stream to make sure it has the desired effect.
Three Point Lighting
If you're not going to use a green screen, you may want to do three point lighting. Place your camera directly in front of yourself (or subject) and add:
A key light - the main light that is set at a 45 degree angle to the left or right of your camera. This light will provide most of the light for your shot.
A fill light - the fill light is set to the other side of the camera, and it's usually only half as bright as the key light. Its job is to soften the overall effect of the key light, and help even out any lighting issues.
A back light - earlier, I mentioned that you don't want to back light yourself. This light is not as bright as your other two (it's around 15-25% of the strength of your key light). It's placed behind you at an angle if you want to highlight hair. Otherwise it's set to provide a contrast between you and the wall. This isn't very useful for working with a green screen, but it can help you stand out from your background if you're going to use the actual wall.
Again, move your lights around to see what works best for you. The goal is a great looking image that you're happy with live streaming.
Conclusion
Good lighting attracts more viewers and cuts downon technical problems that can occur when streaming. Hopefully with these tips you'll be able to light yourself or your subject matter more effectively. Api.video can help you create, deliver and store VOD versions of your live streams. Every live stream is broadcast in high quality HLS to your viewers and our platform is easy to develop with. If you have any questions about getting started with your video project talk to us directly in our community forum!
Try out more than 80 features for free
Access all the features for as long as you need.
No commitment or credit card required
Video API, simplified
Fully customizable API to manage everything video. From encoding to delivery, in minutes.
Video API, simplified
Fully customizable API to manage everything video. From encoding to delivery, in minutes.
Built for Speed
The fastest video encoding platform. Serve your users globally with 140+ points of presence. 
Built for Speed
The fastest video encoding platform. Serve your users globally with 140+ points of presence. 
Let end-users upload videos
Finally, an API that allows your end-users to upload videos and start live streams in a few clicks.
Let end-users upload videos
Finally, an API that allows your end-users to upload videos and start live streams in a few clicks.
Affordable
Volume discounts and usage-based pricing to ensure you don't exceed your budget.
Affordable
Volume discounts and usage-based pricing to ensure you don't exceed your budget.