How I learned to code in a few weeks
I'm Maria and I'm the Account Executive at api.video. I've been working in the e-learning and video industry for 9 years now. I've integrated api.video since its creation to help the team increase sales. My main goal is to help our users to be successful with their video project.
In my daily work, I face a variety of topics, from negotiating contracts with a startup CEO to getting into the technical details to understand a user project.
When I integrated api.video I knew the basics about our API. Luckily I have pedagogue colleagues that brought me to the next level. Then, with practice, I managed to be more autonomous. But that wasn't enough... I felt many times that I missed out by not having specific developer knowledge. I knew I could count on the dev team to answer my questions but I wanted to be more independent.
So, now what's next?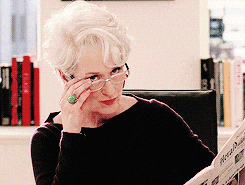 During one of our Customer Support weekly meetings, I shared my interest in learning to code with the team. Joséphine, Customer Success Manager at api.video had the same interest. Great! I knew I would have a partner to study with and we could help each other!
We needed a course between theory and practice. Our goal was to directly apply our new knowledge to support our users' video projects. With the help of Anthony, our CTO, we chose the right course and started right away!
On the menu we had:
First course: MySQL and PHP

Second course: Javascript programming

Dessert: API REST usage in web projects
How to add it to our agenda?
At api.video, we are able to adapt our agenda at our convenience. We are autonomous and we make the best decisions in order to achieve the company goals. So, for me it was natural to dedicate some time to learn, practice and exchange with my teammates. We decided to go for slots of 2 hours, twice a week. This is a long-term training where we apply directly what we've learned.
An intense experience! The learning process was not that easy. Our teacher only answered generic questions online, no interactions involved. Luckily we weren't left alone, we had our coach: Romain! Romain is a developer in the Core team and he volunteered to help us and explain a few concepts when needed. Such a relief to have him with us! Thank you Romain for your patience and your support! 🙏
I'm not saying it was easy, but with motivation and persistence, I already feel more confident and I'm proud of what Joséphine and I have achieved! We did not become expert developers but we have enough knowledge to drive discussions and spot a simple problem when there is one. And that's not the end, we still have a lot to learn and I know that I have the freedom to do so!